Description:
About the Music City Chorus
The Music City Chorus is an International Championship men's chorus from Nashville, TN. We are a long-standing chapter of the Barbershop Harmony Society celebrating 75 Years of Barbershop Harmony and A Cappella singing.

The group possesses a diverse repertoire of a cappella music and strives to entertain audiences with their unique brand of performance. They have been recognized for several years as one of the finest men's choruses in the world and in 2022 won the International Championship of the Barbershop Harmony Society.

---
Details
Music City Chorus Presents: Joy to the World! will take place on December 16, 2023, with in-person shows at 2 p.m. and 7 p.m. at Ingram Hall @Vanderbilt University. If you cannot attend in person, consider joining the livestream for either or both shows at the times stated (central time.) To purchase an ad in our digital program and/or livestream, please see the details below.

How to buy tickets to the in-person shows:
This is a reserved seating event. You can choose to select a seat or have a seat selected for you. Any light grey seats are unavailable for purchase. To purchase tickets please click here.
How to RSVP to attend the Live stream:
To RSVP you'll be joining the live stream on Saturday, December 16, 2023, at either 2:00 p.m. or 7:00 p.m. Central Time, please click here. As a reminder, this is only an RSVP to let us know that you'll be joining. The live-stream pass will cost $15.00 to be paid on the day of the show. An email will be sent to you the morning of the show with instructions on how to pay and access the live stream.
How to purchase an ad in our digital program and/or live stream:
Are you ready to share your message to promote your business or personal services with a captivated audience? Look no further! Your support not only helps promote your brand but also contributes to the success of our talented performers.
To secure a half-page ad, full-page ad, and/or live stream ad and see the options available, please click here.
---
With Special Guests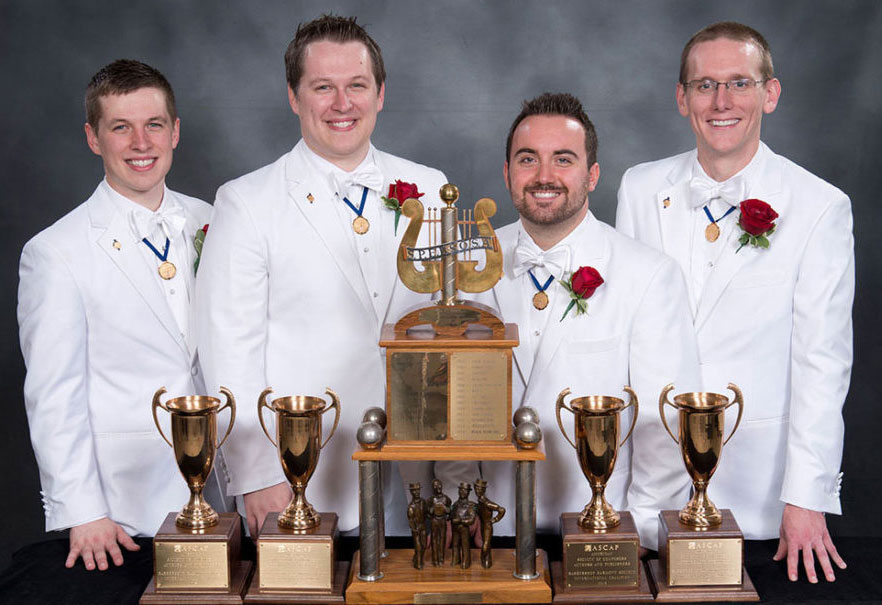 Instant Classic Quartet
2015 BHS International Quartet Champions
Bari: Kohl Kitzmiller, Bass: Kyle Kitzmiller, Lead: Theo Hicks, Tenor: David Zimmerman
Instant Classic is an award-winning barbershop quartet from Indianapolis. Made up of music educators and recording engineers, the group is comprised of four great friends with a love and passion for barbershop harmony, a cappella music, and music education. The ensemble has performed around the world, including the United States, Canada, the United Kingdom, Sweden, and Australia. They've appeared on the Today Show, opened for the Sing-Off Tour in Indianapolis, they have been featured on Australian Public Television and Radio, and they are excited to sing for you! All four of the members arrange music for the group, and though they all love barbershop harmony, they come from different musical backgrounds and tastes that offer a variety of different styles featured in their arrangements, from vocal jazz, musical theater, pop, and even R&B!

This group is not a stranger to the competition stage. In 2015, they competed in the Barbershop Harmony Society's International Quartet Contest held in Pittsburgh, PA, where over 50 quartets gathered from around the world to compete. After three rounds, they earned the highest score and became the International Quartet Champions of the Barbershop Harmony Society.

---
Other Guests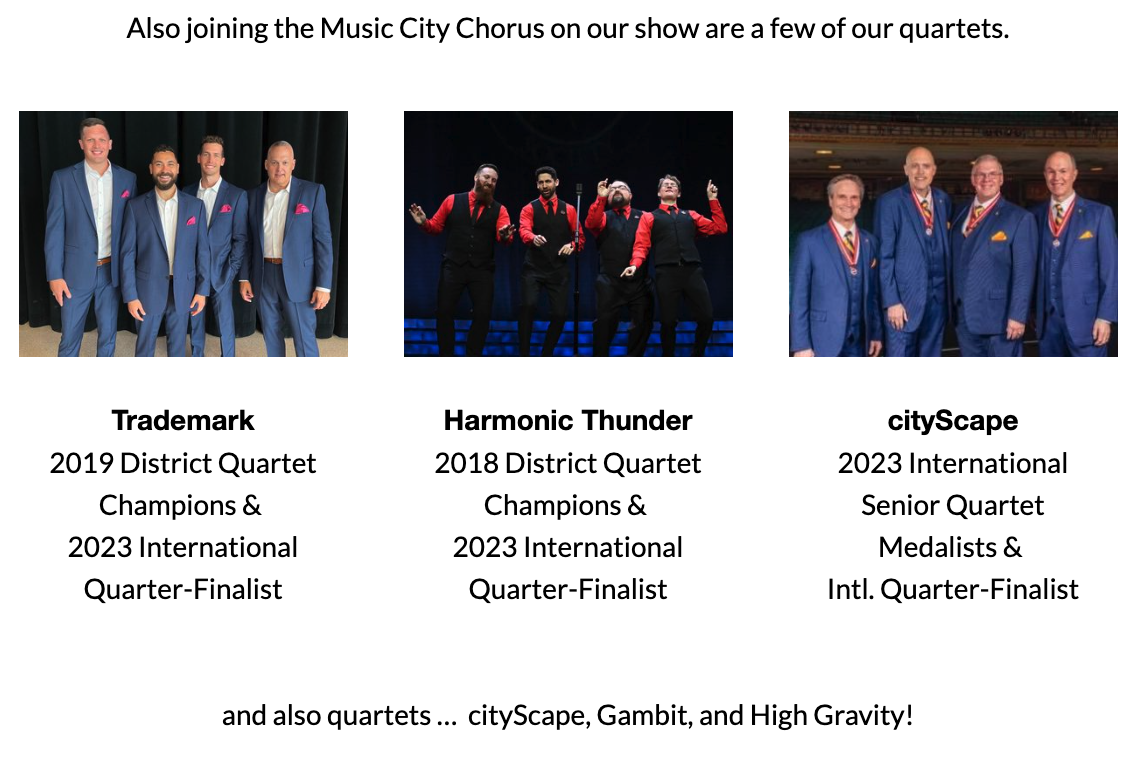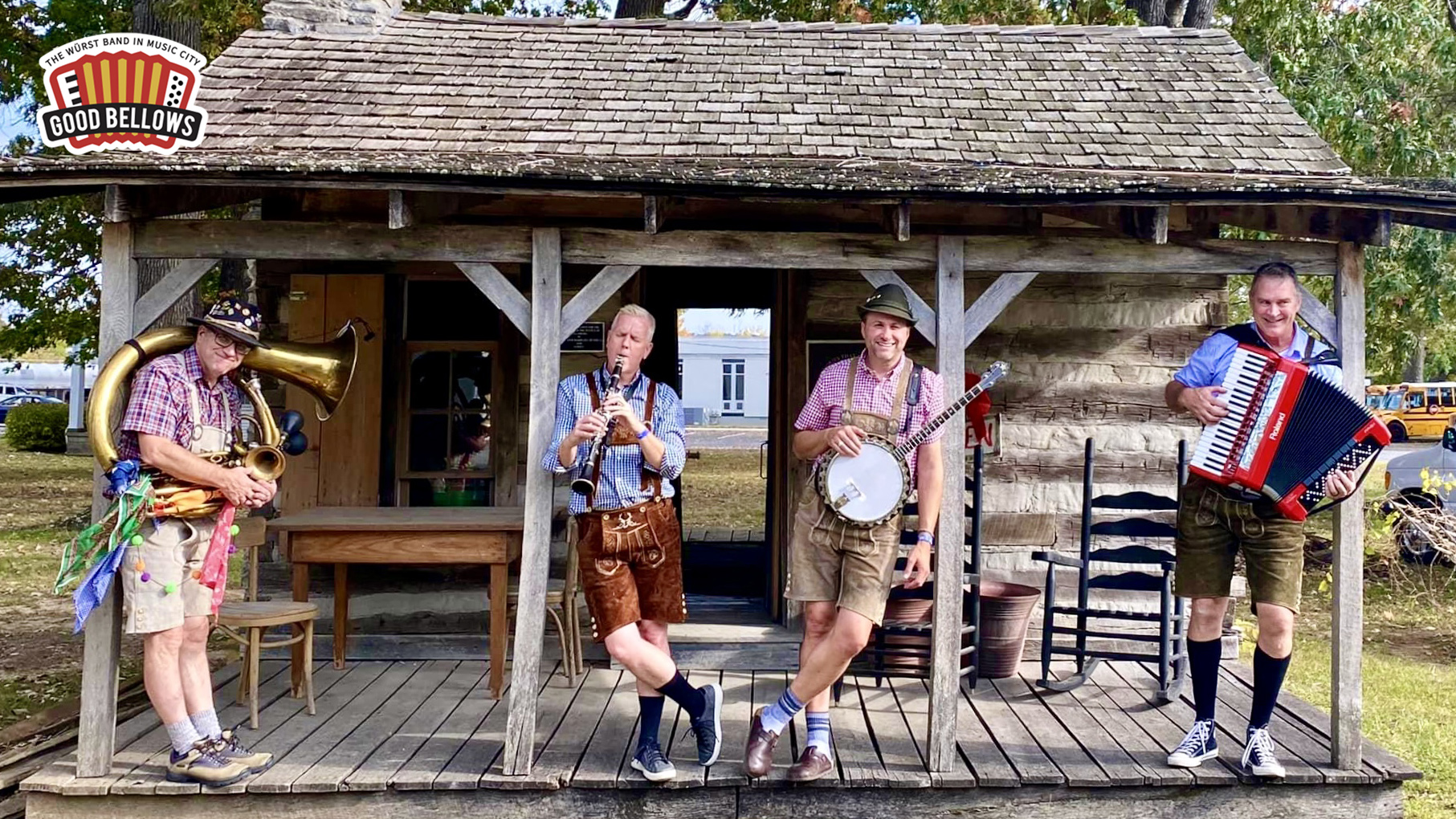 Good Bellows
The "Würst Band in Music City"?! That's what you get when you combine the misfit instruments of the musical world … accordion, banjo, tuba, and clarinet. Throw in just enough saxophone, trumpet, percussion, Irish whistle, guitar, kazoo, recorder, drums, and vocals to make things interesting, and guess what you've got?! Four guys in leather shorts playing your favorite polkas and waltzes! Just for everyone's sanity, they mix in a healthy dose of standards, early jazz, and country. Since they've gone that far, find out what the Beatles, Disney favorites, and The Who sound like played by a polka band! They may be the Würst, but you'll have the BEST time being entertained by Good Bellows. (Some restrictions may apply.)

---
About the venue
Ingram Hall
Since the opening of the Martha Ingram Center for the Performing Arts in 2002, Ingram Hall has been a premier venue for the fulfillment of dreams for thousands of young artists. It has also been the location for two Grammy-nominated recordings, performances of world premieres by the Nashville Opera and Nashville Ballet, and live television broadcasts.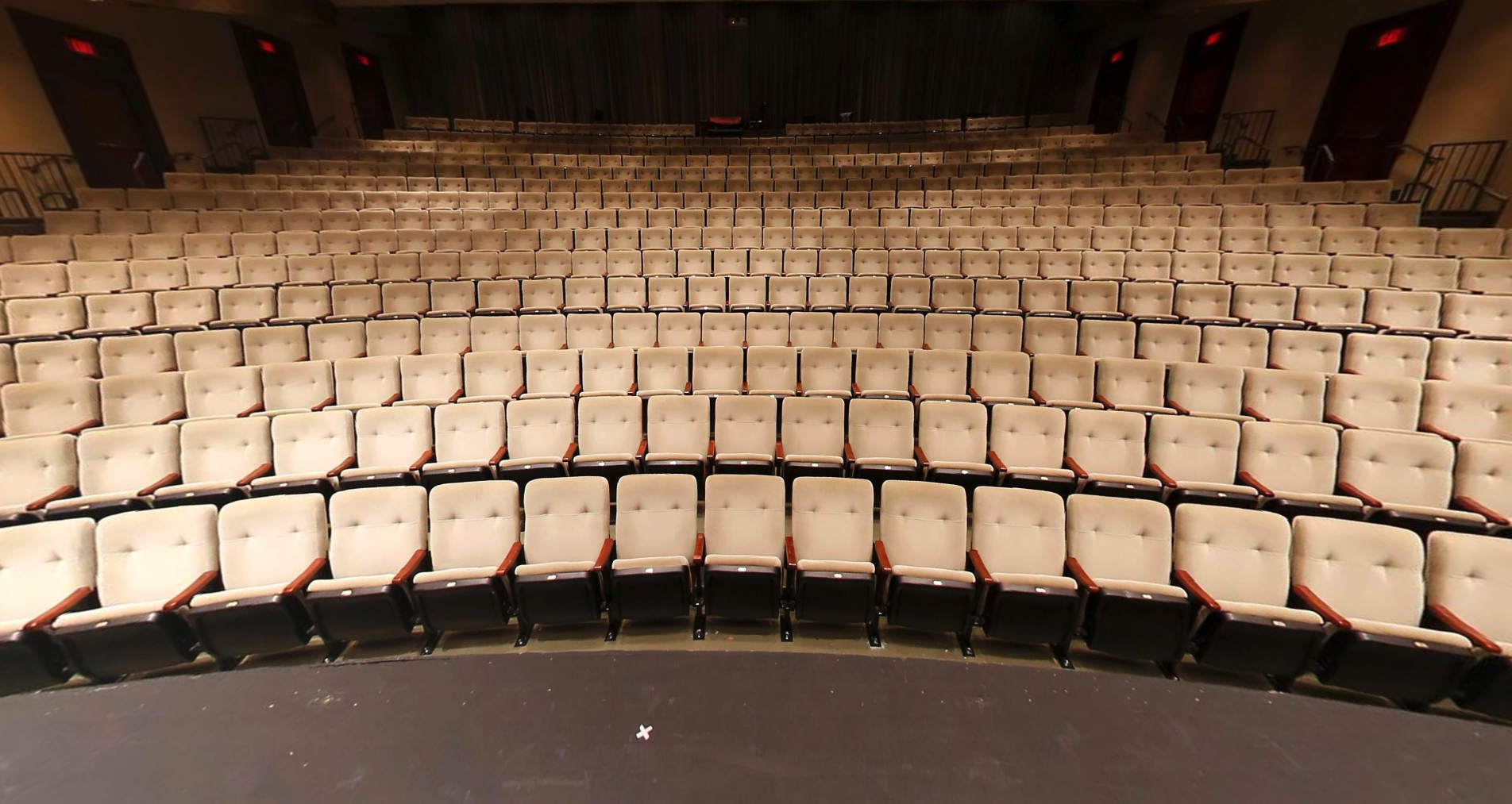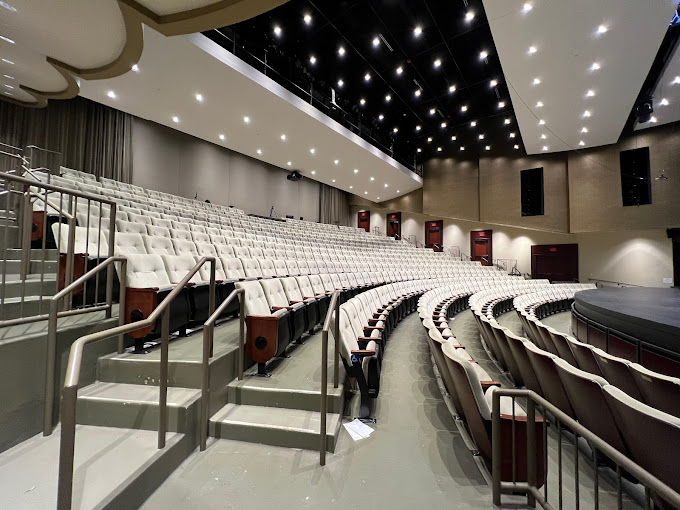 Parking Information
Parking for this event is available for free in West Garage (2500 Children's Way) through the Children's Way entrance.
---